Investment
Arab Nations Inject $306 Million in Foreign Direct Investment into India in Q1 2023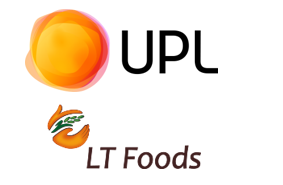 In the first quarter of 2023, Arab countries made a significant contribution to India's Foreign Direct Investment (FDI) inflow, totaling an impressive $306 million. This constituted approximately 3.30% of India's total FDI inflows $9287 million during this period.
Leading the pack among Arab countries, The United Arab Emirates (UAE) emerged as the front runner, injecting a substantial investment of $251.69 million into India, a staggering 82.19% of the total Arab FDI share. Following closely, Saudi Arabia secured the second position, contributing $49.68 million, constituting 16.22% of the Arab FDI share. Together, the UAE and Saudi Arabia constituted a formidable 98% of the FDI inflow from Arab nations.
Despite being a smaller contributor, Qatar still made a noteworthy impact by adding $2.92 million, accounting for 0.95% of the total FDI inflow
from Arab nations. Meanwhile, the collective contribution of other Arab
countries amounted to $1.93 million, representing 0.63% of the Arab FDI share.
One of the most noteworthy FDI projects in this period came from
the UAE, with UPL Sustainable Agri Solutions Limited receiving a substantial
investment worth $86.39 million, courtesy of their collaboration with Woodhall
Holdings (Difc) Limited. Additionally, L T Foods Limited secured the
second-highest FDI project, valued at $47.37 million, from a collaboration with
Saudi Arabia's Salic International Investment Company.
Remarkably, the UAE stood out on a global scale as well, ranking
sixth among all countries sending FDI to India. The top five positions in this
global list were held by Singapore, Mauritius, the United States, Japan, and
the Netherlands, collectively contributing a substantial 82% of India's total
FDI inflow.