Bahrain
Bahrain-India discussed cooperation in environment and climate change fields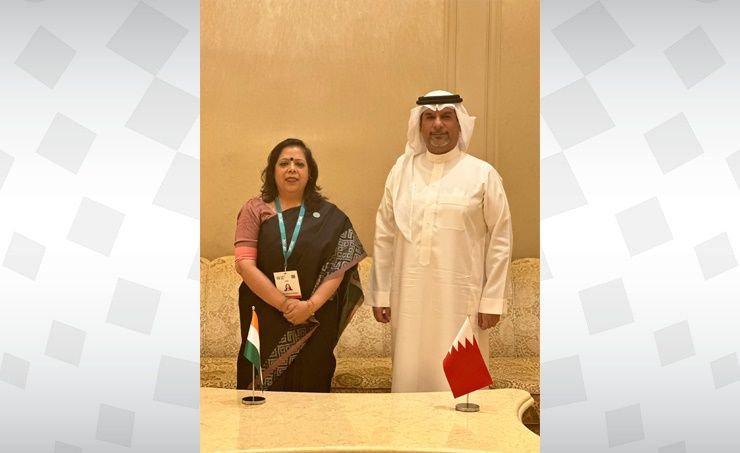 Abu Dhabi, October 31 (BNA) – Dr. Mohammed bi Mubarak bin Daina, the Minister of Oil and Environment and Special Envoy for Climate Affairs, held a meeting with Leena Nandan, the Secretary of the Indian Ministry of Environment, Forest, and Climate Change. The meeting took place on the sidelines of their participation in the Pre-Ministerial Conference (Pre-COP) of the 28th Conference of Parties to the UN Framework Convention on Climate Change (COP 28).
During the meeting, the minister commended the strong and longstanding relations between Bahrain and India, highlighting the significant cooperation between the two nations across various fields, particularly in matters related to the environment and climate change.
The discussions between the two sides revolved around several mutual concerns, with a particular focus on collaborative efforts in environmental protection, climate change mitigation, combating desertification, and achieving sustainable development goals.
Furthermore, they reviewed the key topics addressed during Pre-COP 28 and emphasized the importance of global cooperation in preparation for COP 28, which is scheduled to be hosted by the United Arab Emirates.
Dr. Bin Daina expressed his appreciation for the extensive preparations made by the organizing committee for the successful execution of Pre-COP 28.
Leena Nandan acknowledged the exceptional relations between India and Bahrain, spanning various domains, including environmental and climate matters. She also extended her gratitude to the minister for the issues discussed during their meeting.