Aviation
Emirates Soars High as Official Airline Partner for ICC Men's Cricket World Cup 2023 in India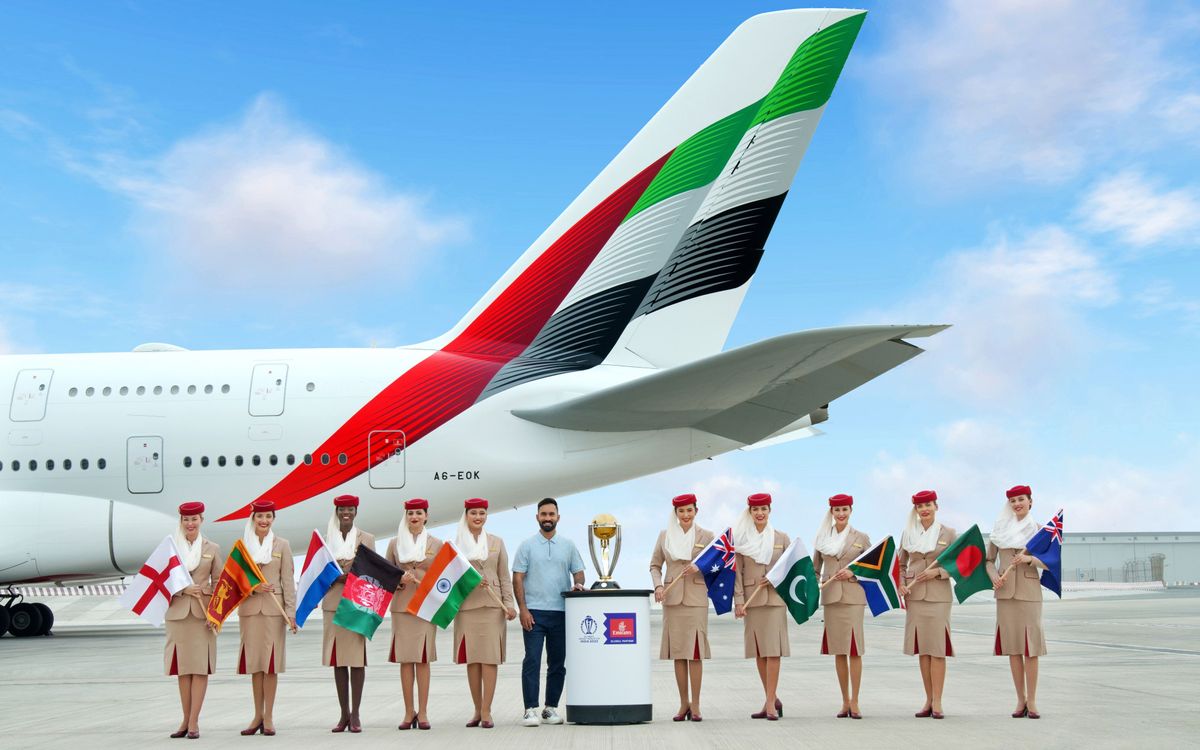 Dubai, October 5, 2023 - Celebrating its long-standing association with the International Cricket Council (ICC), Emirates takes the spotlight once again as the Official Airline Partner for the ICC Men's Cricket World Cup 2023. Scheduled from 5th October to 19th November, the prestigious cricketing event is hosted across ten cities in India.
Emirates kickstarted the 13th edition of this global event by unveiling a video showcasing the Indian wicket-keeper batsman, Dinesh Karthik. Viewers get to see the cricket maestro engrossed in a live match through Emirates' inflight entertainment system while relaxing in the airline's Premium Economy seat. Cricket aficionados flying to Mumbai and Bangalore can experience this Premium Economy comfort from 29th October.
The initial 45 matches will span cities like Ahmedabad, Hyderabad, Dharmshala, Delhi, Chennai, Lucknow, Kolkata, Bengaluru, Pune, and Mumbai. Cricket enthusiasts can mark their calendars for the semi-finals at Mumbai's Wankhede Stadium and Kolkata's Eden Gardens. The grand finale is set for 19th November at the Narendra Modi Stadium, Ahmedabad, which boasts the title of the world's largest sports arena with a seating capacity of 132,000.
Traveling cricket fans can now catch all the live action in the air! Emirates flights will broadcast matches on Sport 24 and Sport 24 Extra during the tournament. The airline promises a prominent presence across the 48 matches in India, including hospitality and ticketing rights and exciting in-stadium activations.
Emirates launched its services to India in 1985 and since then has grown its India operations to serve a total of nine destinations across the country. Emirates currently operates 167 flights per week from Ahmedabad, Bengaluru, Chennai, Delhi, Hyderabad, Kochi, Kolkata, Mumbai, and Thiruvananthapuram.