Aviation
Etihad Airways, India's Top Fifth Foreign Airline, Names Katrina Kaif as Brand Ambassador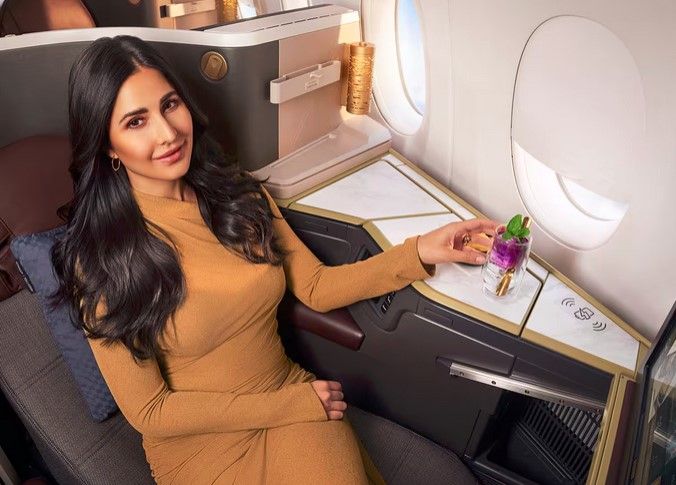 ABU DHABI, UAE, Sept 12, 2023 – Etihad Airways, the UAE's national carrier, proudly unveiled Bollywood icon Katrina Kaif as its new brand ambassador. This announcement underscores Etihad's renewed focus on the Indian market and strengthens its longstanding relationship with India's cinematic jewel.
Katrina, famed for her international allure, is set to feature in a series of compelling videos across both her and Etihad's digital platforms. "Reuniting with Etihad, an epitome of world-class travel, is exhilarating," Katrina expressed. "I am deeply aligned with the brand's devotion to creating unmatched travel experiences, and I am eager to represent them on this global stage."
Amina Taher, Etihad's Vice President of Brand, Marketing, and Sponsorship, elaborated on the partnership's essence: "Welcoming Katrina into the Etihad family isn't just another collaboration. It captures our shared spirit of uniting cultures and epitomizes our dedication to the Indian diaspora. Katrina's global stature perfectly mirrors our aim - to foster genuine connections that resonate with Indian travelers globally."
Notably, this isn't their first association. In 2010, Katrina had endorsed Etihad, emphasizing the airline's impeccable service ethos. Today, the reunion symbolizes Etihad's bolstered ties with Indian audiences worldwide, especially in key markets like the UAE, the US, the UK, and Canada.
Katrina's role will prominently feature her in innovative campaigns showcasing Etihad's commitment to luxury and connectivity. This strategic alliance aligns with Etihad's vision of cementing its position in the Indian market, where it presently operates in 8 cities.
In the fiscal year 2021-2022, Etihad Airways ranked as the fifth leading foreign airline in India, transporting 580,964 passengers, which constituted 7.63% of the total passengers carried by foreign airlines.