Saudi Arabia
India and Saudi Arabia Ink MoU to Bolster Energy Cooperation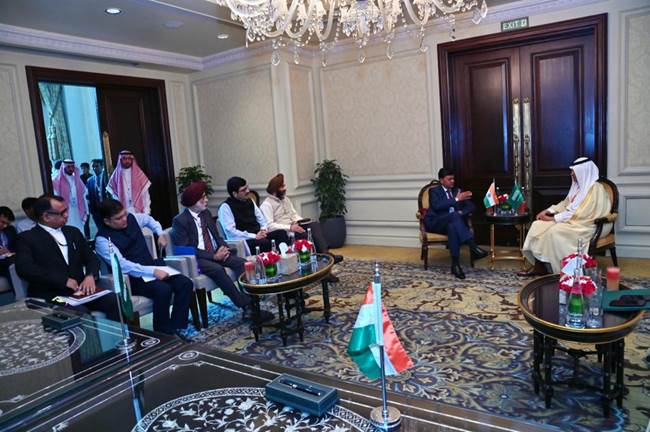 NEW DELHI, September 11, 2023: In a significant move to strengthen bilateral ties, India and Saudi Arabia signed a Memorandum of Understanding (MoU) on 10th September, to enhance cooperation in the energy sector. The agreement was inked by India's Union Minister for New & Renewable Energy and Power, Shri R. K. Singh, and His Royal Highness Abdulaziz bin Salman Al-Saud, the Minister of Energy for the Kingdom of Saudi Arabia.
Key areas of collaboration outlined in the MoU include:
- Promotion of renewable energy, energy efficiency, hydrogen production, and electricity grid inter connectivity.
- Enhanced partnership in petroleum, natural gas, strategic petroleum reserves, and energy security.
- Mutual investments in renewable energy, electricity, hydrogen storage, and oil & gas sectors.
- Initiatives in the circular economy, especially technologies that address climate change, such as carbon capture, utilization, and storage.
- Boosting digital transformation, innovation, cyber-security, and artificial intelligence within the energy sector.
- Fostering qualitative partnerships to localize energy-related materials, products, services, supply chains, and technologies.
- Collaboration with specialized energy companies from both countries.
- Exploration of additional energy-related fields mutually agreed upon.
This agreement marks a significant stride in fortifying the partnership between India and Saudi Arabia, particularly in the domain of energy. It aligns seamlessly with India's vision for an energy transition and further bolsters global efforts to combat climate change.