Trade
India Grants Permission for 75,000 Metric Tons of Non-Basmati White Rice Export to UAE through NCEL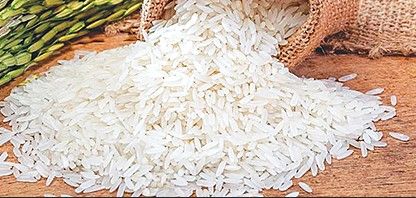 NEW DELHI, Sept 25, 2023 — In a significant move, India has approved the export of 75,000 metric tons of non-basmati white rice to the United Arab Emirates (UAE) via the National Cooperatives Exports Limited (NCEL). The permission was granted in line with a recent notification issued by the Directorate General of Foreign Trade (DGFT) on 25th September 2023.
This decision comes after the Indian government's earlier notice dated 20th July 2023, where it had shifted the export policy of non-basmati white rice from a 'free' to a 'prohibited' category. However, the UAE has been exempted from this ban, with exports now being permitted exclusively through NCEL.
Recent statistics shed light on the bilateral trade relations between India and the UAE. Data of Indian ministry of commerce from the last two fiscal years reveals that India's non-basmati white rice exports to the UAE saw an impressive growth. In monetary terms, exports rose from US$ 85 million in 2021-2022 to US$ 111 million in 2022-2023, marking a 30.9% increase. Meanwhile, in terms of quantity, the growth was notable at 25.16%, with exports rising from 162,595 metric tons in 2021-2022 to 203,499 metric tons in 2022-2023.
On a broader scale, the UAE accounted for 4.24% of India's total non-basmati white rice exports to the world in 2021-2022. This share went up to 5.04% in 2022-2023, even as India's global exports grew by a modest 10.15%, from US$ 2000 million to US$ 2204 million.
The UAE's prominent role as one of India's top importers of non-basmati white rice is underscored by these figures. With India standing sixth in global rankings for this commodity's export to the UAE, it remains to be seen how the recent policy shifts will shape future trade dynamics between the two nations.