Saudi Arabia
India, Saudi Arabia, UAE and Other Key Global Players Ink Deal on Major Infrastructure Initiative at G20 Summit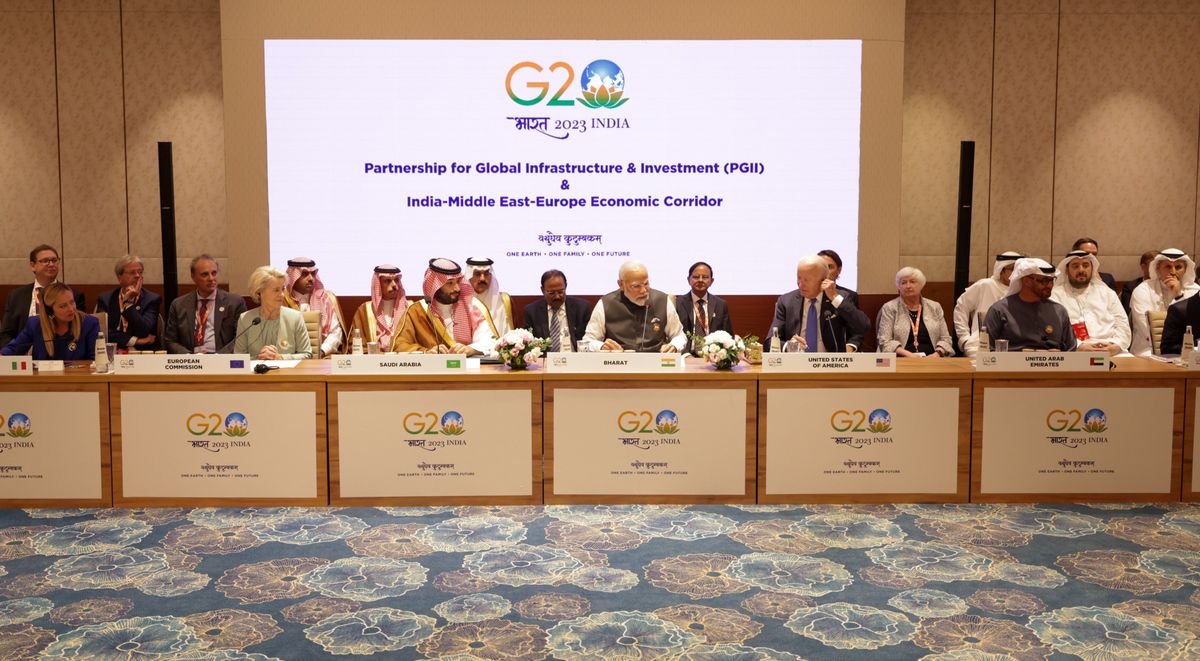 NEW DELHI, Sept 9, 2023 - In a significant move on the sidelines of the G20 Summit, Prime Minister Narendra Modi and US President Joe Biden co-chaired the special event on the Partnership for Global Infrastructure and Investment (PGII) and the India-Middle East-Europe Economic Corridor (IMEC).
The pivotal gathering, which saw leaders from the European Union, France, Germany, Italy, Mauritius, UAE, Saudi Arabia, as well as representatives from the World Bank, underscored the collective commitment to bolstering infrastructure investments and fortifying connectivity across India, the Middle East, and Europe.
PGII, an ambitious developmental initiative, aims to bridge the infrastructure deficit faced by developing countries while also expediting global progress towards Sustainable Development Goals (SDGs).
The IMEC project, meanwhile, will see the establishment of two main corridors. The Eastern Corridor will link India with the Gulf region, and the Northern Corridor will bridge the Gulf with Europe. This grand endeavor will encompass an integrated ship-rail transit network, railway systems, and extensive road transport routes.
Highlighting the strategic significance of the project, Prime Minister Modi emphasized the importance of cultivating physical, digital, and financial connectivity. He underscored that the IMEC would act as a catalyst in bolstering economic ties and integration between India and Europe.
The event culminated with the signing of a Memorandum of Understanding (MOU) on IMEC, endorsed by India, the USA, the European Union, Saudi Arabia, UAE, Italy, France, and Germany, marking a momentous step in global collaborative infrastructure efforts.