Oman
Indian Minister V. Muraleedharan Strengthens Bilateral Ties During Official Visit to Oman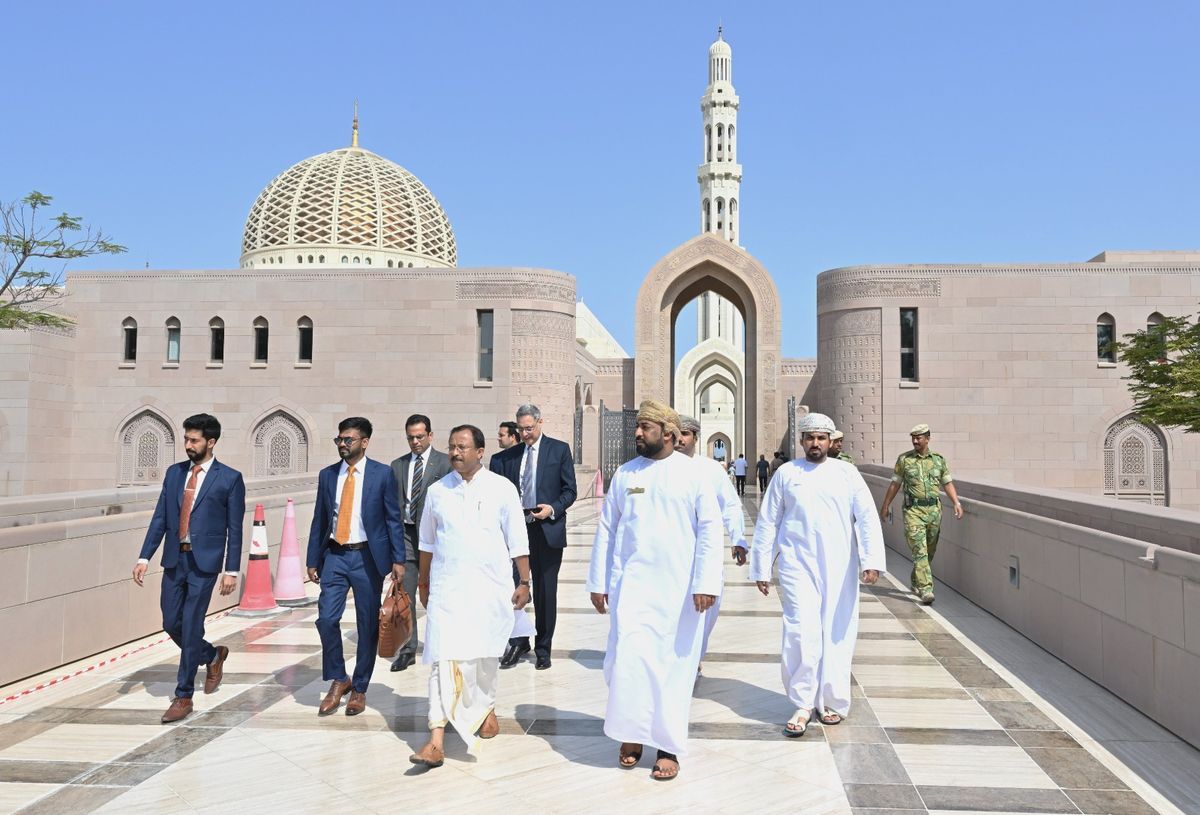 Muscat, October 20, 2023 - India's Minister of State for External Affairs and Parliamentary Affairs, V. Muraleedharan, recently concluded his two-day visit (October 18-19, 2023) to the Sultanate of Oman, reinforcing bilateral relationships and exploring new avenues of cooperation.
The key highlight of his visit was a bilateral discussion with Oman's Minister of Economy, Said Al Saqri, focusing on fortifying India-Oman economic partnerships. Additionally, MoS met Mahad bin Said Baowain, the Minister of Labour, addressing labor relations and skill development for the benefit of Indian workers in Oman.
A significant part of his agenda was the luncheon with Sheikh Khalifa Al-Harthy, Undersecretary for Political Affairs. Here, MoS appreciated Sultan Haitham bin Tarik and the Omani Government for nurturing the thriving Indian community in the region.
Cultural ties received a boost with MoS inaugurating the "India on Canvas: Masterpieces of Modern Indian Painting" exhibition at the National Museum of Oman. This unique event showcases 20 exquisite artworks from India's National Gallery of Modern Art. Reflecting on the initiative, MoS expressed that such collaborations would "deepen the cultural bonds between India and Oman."
He also introduced a lecture series, "From Mandvi to Muscat," illuminating the longstanding bond between the Indian community in Oman and the mutual history shared by the two nations. The series, organized by the Embassy of India, will run from October 2023 to April 2024.
In his endeavors to engage with the younger generation, MoS interacted with the students of Indian School Muscat. Furthermore, his commitment to the Indian diaspora's well-being was evident as he visited a labor camp and connected with a diverse range of Indian professionals in Oman.
His visit was punctuated with a spiritual note as he offered prayers at the Shiva Temple in Muscat and admired the architectural marvel, Sultan Qaboos Grand Mosque.