Energy
Indian Power Minister Visits Riyadh for MENA Climate Week 2023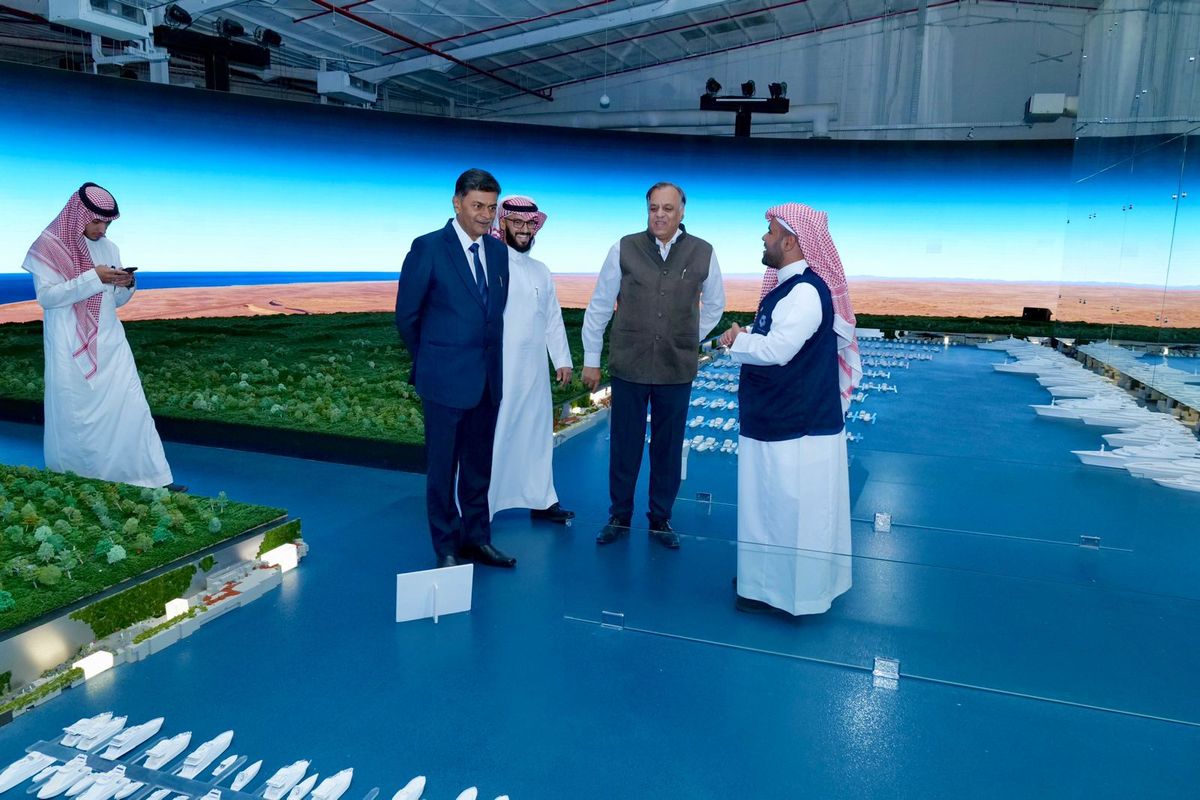 Riyadh, October 8, 2023 - The Indian Minister for Power and New & Renewable Energy, R K Singh, has touched down in Riyadh to attend the Middle East and North Africa (MENA) Climate Week 2023. He was warmly welcomed by Saudi Deputy Minister for Electricity Affairs, Abdullah Al-Bishi, and the Indian Ambassador to Saudi Arabia, Dr. Suhel Khan.
This climate event, set to take place between October 8-12, aims to explore advanced climate solutions in preparation for the forthcoming COP28, proudly hosted by Riyadh, the capital of the Kingdom of Saudi Arabia.
During his visit, Minister Singh toured THE LINE Museum, an exhibition displaying the innovative urban designs of NEOM, the Kingdom's futuristic city project. Designed with a sustainable vision, THE LINE is set to run entirely on renewable energy and will prioritize human well-being and nature conservation over transportation and infrastructure. Highlights of this ambitious project include a renewable energy-powered linear city, a floating industrial complex, and a global trade hub.
Ambassador Dr. Suhel Ajaz Khan accompanied the Minister during this enlightening visit.
MENA Climate Week, along with other Regional Climate Weeks, plays a crucial role as a converging point for global decision-makers, businesses, and activists. They come together to deliberate on climate solutions, share experiences, and discuss challenges specific to various regions.
The discussions during these Climate Weeks revolve around four pivotal systems-based tracks to shape contributions for the global stocktake:
Energy systems and industry
Cities, urban and rural settlements, infrastructure and transport
Land, ocean, food and water
Societies, health, livelihoods, and economies