Saudi Arabia
Indian President Hosts Saudi Crown Prince: Aims to Strengthen Bilateral Ties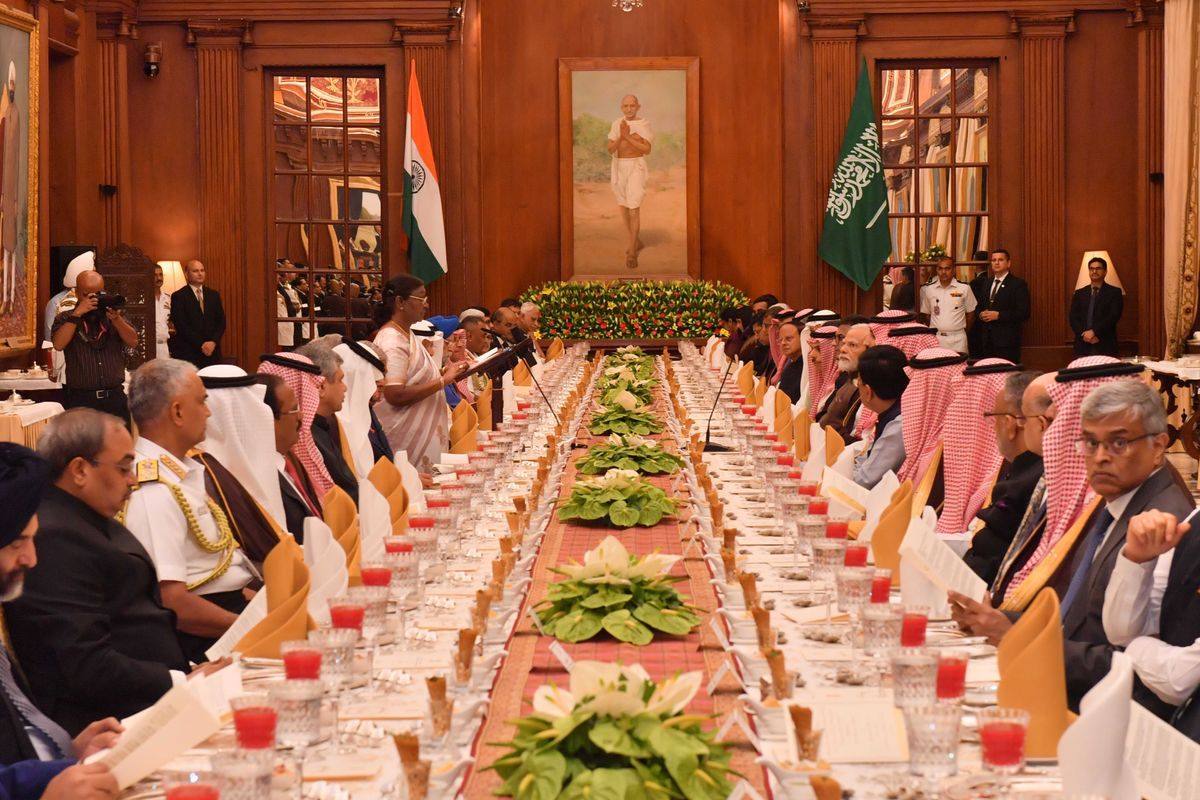 NEW DELHI, Sept 11, 2023 - The Indian President, Smt Droupadi Murmu, warmly welcomed His Royal Highness Prince Mohammed bin Salman bin Abdulaziz Al Saud, the Crown Prince and Prime Minister of Saudi Arabia, at the Rashtrapati Bhavan today. A grand banquet was hosted in honor of the distinguished guest, marking a significant event in diplomatic relations between the two countries.
Speaking at the event, President Murmu emphasized that Saudi Arabia remains one of India's pivotal strategic allies. She acknowledged the impressive growth in bilateral ties witnessed over recent years. Highlighting the deep-rooted connections and shared values, President Murmu remarked, "India and Saudi Arabia's mutual cultural experiences, economic collaborations, and joint dedication to a peaceful and sustainable future render us natural partners."
Furthermore, she expressed her optimism about the expanding economic collaboration between the nations. She pointed out numerous sectors ripe for enhanced Saudi investments in India, signaling a robust future for their economic partnership.
President Murmu also lauded Saudi Arabia for being a gracious host to a vast community of Indian expatriates, recognizing their significant contributions to the Kingdom's development and prosperity. In a gesture of gratitude, she thanked the Saudi leadership for their supportive stance towards the Indian expatriate community.
Lastly, President Murmu commended Saudi Arabia for its role as a key player in maintaining peace and stability in the region. She expressed hope that the Crown Prince's visit, along with his participation in the G20 Summit, would play a pivotal role in bolstering the diverse partnership between the two nations.