Saudi Arabia
Shripad Naik Attends World Tourism Day Meet in Riyadh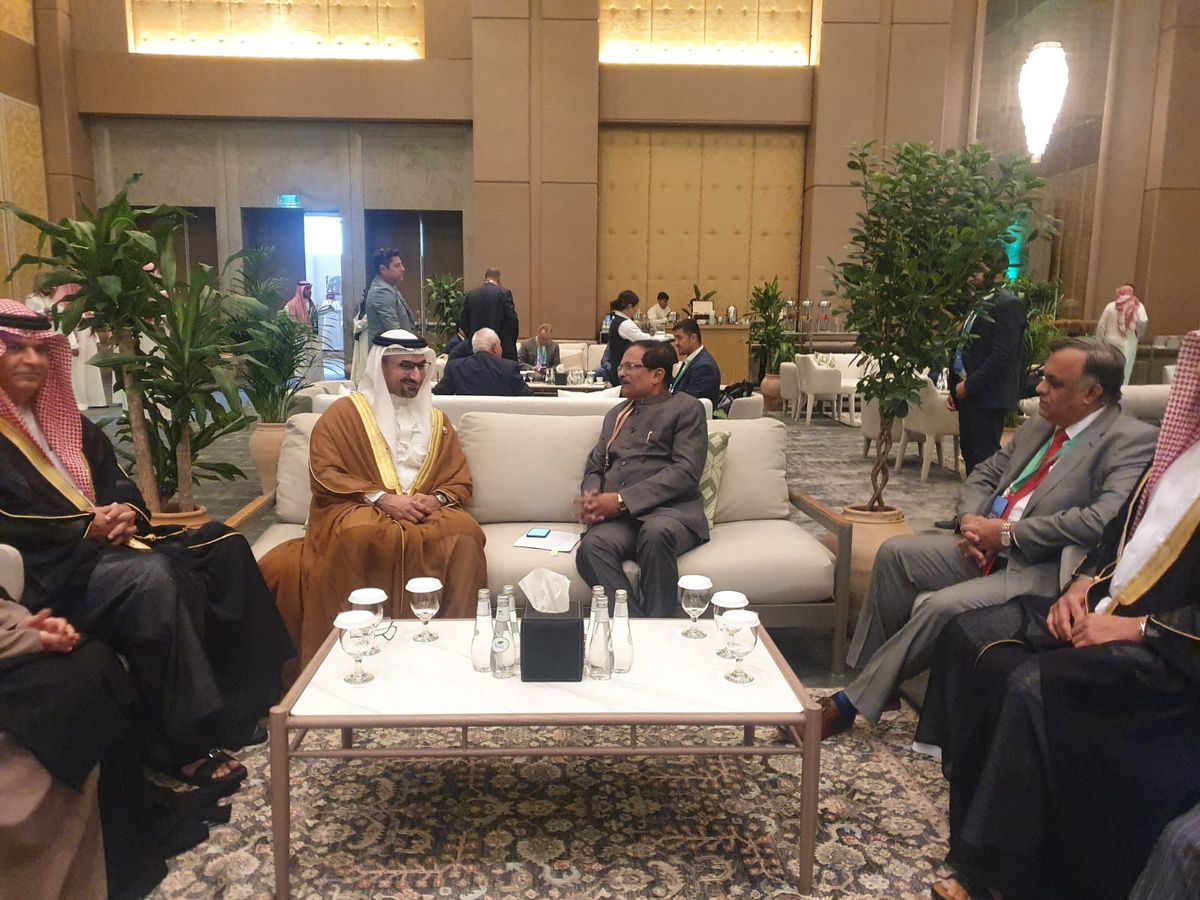 Riyadh, 27 Sept 2023: Shripad Naik, India's Minister of State for Tourism & Ports, Shipping & Waterways, marked his presence at the World Tourism Day gathering in Riyadh. The event, co-hosted by the United Nations World Tourism Organization and the Saudi Ministry of Tourism, witnessed a significant assembly of international delegates.
Minister Naik was not just a spectator but actively participated in the opening ceremony, indulging in productive conversations with counterparts from Saudi Arabia, Bahrain, and Bangladesh. A highlight was his meeting with the Bahrain delegation, spearheaded by their Minister of Industry and Commerce, Abdulla Adel Fakhro. Other key figures from Bahrain in attendance included Mahmood Mujbel, the Director for Protocol & PR, Captain Waleed Alalawi, CEO of Gulf Air, Maryam Toorani, Director of Marketing, and Consultant Dr. Ali Follad.
A significant part of Minister Naik's visit was his interaction with tour operators and journalists stationed at the Embassy. They engaged in discussions concerning potential collaborations between India and Saudi Arabia in the tourism and hospitality segments. Shripad Naik expressed his enthusiasm about Saudi Arabia's budding reputation as a top-tier tourist destination. He highlighted the nation's pristine landscapes encompassing mountains, beaches, and deserts, contrary to conventional perceptions.
Drawing attention to India's vast tourism potential, Minister Naik detailed the myriad options ranging from eco-tourism, rural and adventure tourism, to spiritual and medical tourism. He emphasized the diverse touristic allure that each Indian state holds.
Furthermore, he commended Saudi Arabia on its selection as the maiden regional headquarters for the UN World Tourism Organization. India, he noted, is eager to enhance its regional collaborations in the tourism sector with Saudi Arabia.
Minister Naik appreciated the warm hospitality offered by Saudi Arabia during the World Tourism Day celebrations and recognized the event's significance as it marked the first time Saudi Arabia played host. He remarked that the growing cooperation in tourism and hospitality symbolizes the strengthening strategic ties between India and Saudi Arabia.