Migration
10,844 Indian Workers Emigrated to UAE Under ECR Category in 2021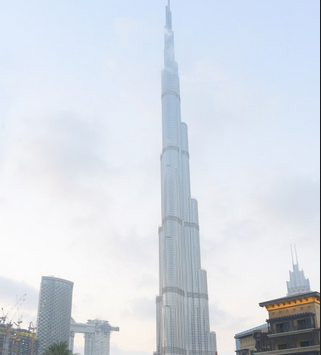 In a bid to regulate and monitor the overseas employment of its citizens in certain countries, India has an Emigration Check Required (ECR) system. The countries on the ECR list, including the United Arab Emirates (UAE), require Indian nationals to get emigration clearance. This step is taken to ensure the rights and security of Indian nationals working overseas, particularly in blue-collar jobs.
In 2021, a total of 10,844 workers emigrated to the UAE under the ECR category. This signifies the ever-growing bond and interdependency between India and the UAE in terms of workforce and employment.
State-wise ECR Distribution for Workers to the UAE in 2021
A closer examination of the data reveals a state-wise distribution of ECR workers heading to the UAE. Here's a look at the top five states:
Uttar Pradesh: Topping the list with 2,538 workers, Uttar Pradesh sent the highest number of ECR workers to the UAE in 2021.
Bihar: Close on its heels was Bihar with 2,130 workers.
Telangana: The southern state of Telangana had 1,112 individuals heading to the UAE under the ECR category.
Rajasthan: The desert state sent 981 of its residents.
Tamil Nadu: The cultural hub of Tamil Nadu followed closely with 838 workers.
Spotlight on the Districts: ECR Worker Contribution to the UAE in 2021
Diving deeper into the data, there's an interesting shift when one examines the top districts sending ECR workers to the UAE:
Gopalganj, Bihar: Leading the list with 631 workers.
Siwan, Bihar: Another district from Bihar, Siwan, saw 522 of its residents emigrating under the ECR category.
Deoria, Uttar Pradesh: 364 workers from Deoria sought employment opportunities in the UAE.
Nizamabad, Telangana: The district contributed 336 workers to the UAE.
Kushinagar, Uttar Pradesh: With 299 workers, Kushinagar rounded off the top five.
These figures and distributions provide a fascinating insight into the demographics of Indian ECR workers in the UAE. The numbers underscore the economic ties and mutual interdependencies between the two nations, with Indian workers contributing significantly to the workforce in the UAE.