Investment
Abu Dhabi Investment Authority to Invest ₹4,966.80 Crore in Reliance Retail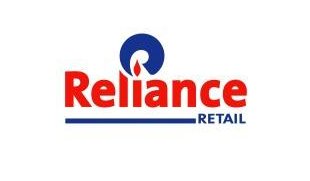 Mumbai, October 6, 2023 - Reliance Retail Ventures Limited (RRVL), a subsidiary of Reliance Industries, disclosed today a major financial development. A unit of the Abu Dhabi Investment Authority (ADIA) is set to infuse ₹4,966.80 crore into the company. This places RRVL's pre-investment equity value at an impressive ₹8.381 lakh crore, positioning it amongst India's top four companies in terms of equity value. Post this investment, ADIA will hold a 0.59% equity stake in RRVL.
With a vast network spanning over 18,500 physical stores and a digital footprint, RRVL claims the title of India's most expansive, swiftly growing, and profitable retail venture. It extends its services to a massive 267 million loyalty customers through diverse channels, encompassing sectors like groceries, consumer electronics, fashion, lifestyle, and pharmaceuticals.
A defining aspect of RRVL's strategy is its inclusive approach to revolutionizing the Indian retail landscape. The company focuses on serving a vast customer base, uplifting micro to medium businesses, and partnering with both global and domestic corporations. One notable initiative is its New Commerce venture, which has digitized over 3 million of India's smaller and traditionally unorganized merchants. This digital transition is envisioned to provide these merchants with advanced tech tools and a streamlined supply chain, ultimately amplifying their value proposition.
Expressing her satisfaction with the deal, Isha Mukesh Ambani, Executive Director of RRVL, remarked, "The extended collaboration with ADIA underscores their belief in both the potential of the Indian market and RRVL's vision. ADIA's long-standing global legacy of value creation will be pivotal in driving the transformation of the Indian retail sector."
From ADIA's perspective, Hamad Shahwan Aldhaheri, Executive Director of the Private Equities Department, highlighted, "Reliance Retail's trajectory in a rapidly evolving market landscape is commendable. Our latest investment is in line with our strategy of backing transformative companies. We're excited to further our association with Reliance and expand our stake in India's flourishing consumer sector."
This investment deal awaits standard regulatory approvals.
Morgan Stanley stands as the financial advisor to RRVL for this transaction, while legal advice is provided by Cyril Amarchand Mangaldas and Davis Polk & Wardwell.