Trade
Arab Nations Dominate India's Basmati Rice Exports with a 58% Share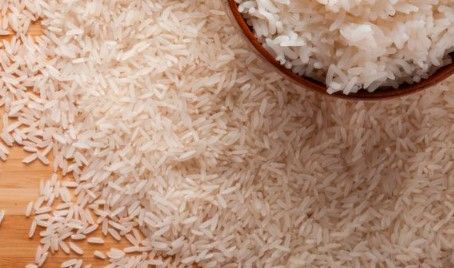 Arab countries have showcased their immense preference for Indian Basmati rice, importing a whopping 58% of India's total exports in the grain category, according to data released by the Ministry of Commerce, Government of India for January to July 2023. This signifies the growing importance and reliance of the Arab nations on India's Basmati rice market.
Saudi Arabia tops the list with imports worth $723 million, constituting 38.5% of India's total Basmati rice exports to Arab nations. Iraq closely follows, importing rice worth $405 million, marking a 21.6% share. The United Arab Emirates (UAE) and Yemen have imported Basmati rice worth $178 million (9.5%) and $159 million (8.4%), respectively.
Kuwait and Oman have secured their positions with $97 million (5.2%) and $86 million (4.6%) worth of imports. Qatar imported Basmati rice valued at $67 million, which is 3.5% of India's exports to the Arab world, while Jordan brought in $59 million, contributing to 3.1% of the share.
Bahrain and Egypt imported rice worth $29 million (1.6%) and $15 million (0.8%), respectively. Exports to other Arab countries totaled $62 million, accounting for 3.3%.
In total, out of the worldwide exports of Basmati rice from India, which stands at $3.224 billion for the period, a whopping $1.88 billion worth of rice found its market in the Arab countries.