Trade
CBIC Releases Revised Exchange Rates for Arab Currencies Effective 20th October 2023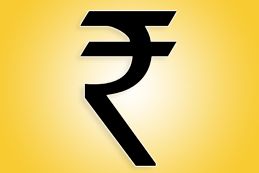 The Central Board of Indirect Taxes and Customs (CBIC) has recently updated the exchange rates for the conversion of various foreign currencies including from Arab nations into the Indian rupee and vice versa. These newly determined rates will come into effect from 20th October 2023.
Bahraini Dinar: The Bahraini Dinar has been assigned an exchange rate of 228.4 Indian rupees for imported goods. Conversely, for exported goods, the rate stands at 214.4 Indian rupees per Bahraini Dinar.
Kuwaiti Dinar: The Kuwaiti Dinar has been assigned an exchange rate of 277.6 Indian rupees for imports. For exports, the rate is slightly lower at 261.05 Indian rupees.
Qatari Riyal: The Qatari Riyal will be exchanged at a rate of 23.6 Indian rupees for goods that are imported into India. For those goods being exported from India, the exchange rate will be 22.15 Indian rupees.
Saudi Arabian Riyal: The Saudi Arabian Riyal has been pegged at an exchange rate of 22.9 Indian rupees for imports. For exports, it stands at 21.55 Indian rupees.
UAE Dirham: The currency from the United Arab Emirates, the Dirham, is set at an exchange rate of 23.4 Indian rupees for imports. For exported goods, this rate drops slightly to 22 Indian rupees per Dirham.
The above-mentioned rates showcase the CBIC's commitment to updating currency conversion rates regularly, ensuring transparent and fair trade practices. Traders, businesses, and individuals engaging in foreign trade with these countries should be updated about these rates to ensure smooth financial transactions. Always ensure to check the official communications from CBIC for the most accurate and updated information.