Saudi Arabia
Dana Al Alami Group Inks $120 Million Deal with India's Green Lab at 7th FII in Riyadh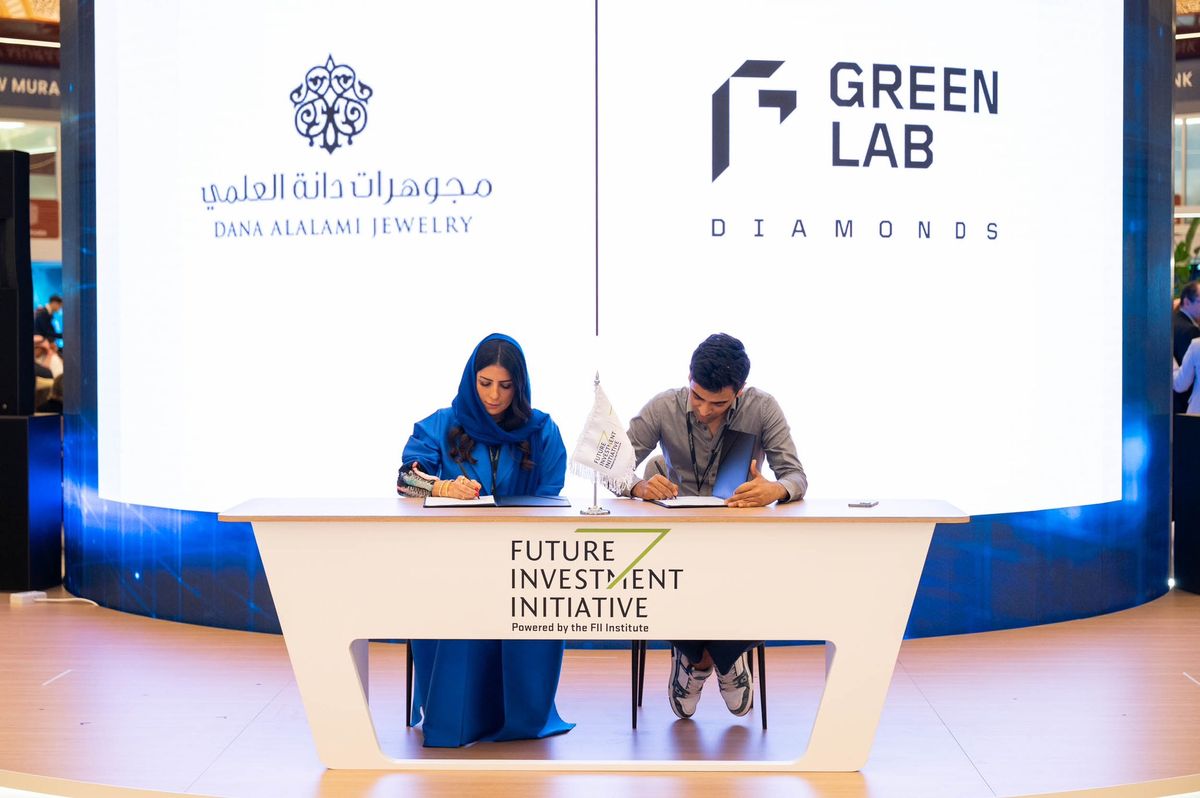 Riyadh, Saudi Arabia - October 25, 2023 - In a significant move that could reshape the precious stone trade in Saudi Arabia, Dana Al Alami Company, a leading Saudi precious stone trader, has announced a strategic partnership with Green Lab, an Indian trailblazer in the production of lab diamonds. The partnership was solidified at the 7th Future Investment Initiative (FII) held in Riyadh on October 24th and 25th.
The burgeoning lab diamond sector, which has been gaining momentum worldwide, stands to bring considerable shifts to the traditional diamond industry. The collaborative venture between Dana Al Alami and Green Lab is a testament to the sector's promising future, especially in the lucrative Saudi market.
Well-acquainted with the international limelight, Dana Al Alami Group has frequently showcased its exquisite collections at globally-renowned jewelry exhibitions including the GEM Geneva Show, Hong Kong International GEM & Pearl Show, International Jewelry TOKYO, and Basel World. Their reputation was further bolstered in November 2015 when Dana Al Alami Auctions achieved staggering sales of over $100 million US Dollars at an exclusive auction held in partnership with Dubai Tourism and Burj Al Arab, featuring a handpicked array of high-value jewelry pieces.
Dana's influence is not confined to the world of precious gems. As a Member of the Committee of Precious Metals & Gems at the CSC, she is an emblem of empowerment for young Saudi entrepreneurs, particularly women. Her impressive strides in the business realm recently earned her a coveted spot on Forbes' list of Saudi Arabia's most influential women.
On the other hand, Green Lab, with its roots tracing back to the 1960s as a diamond cultivator, brings to the table five decades of expertise. Led by its third generation of diamond enthusiasts, the company is synonymous with pushing the technological envelope in diamond cultivation. Throughout its journey, Green Lab's hallmark has been its unwavering commitment to innovation and sustainability.
This collaboration between two giants from the worlds of traditional and lab diamonds is poised to pave new avenues in the precious stones trade, making it a venture to watch closely in the coming years.