UAE
G42, Abu Dhabi-Based AI Giant, to Set Foot in India with Manu Kumar Jain at the Helm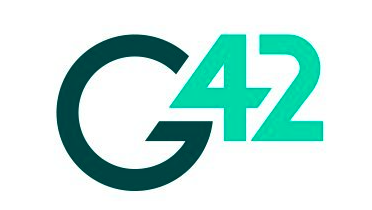 Abu Dhabi, October 9, 2023 – The tech world buzzed with excitement today as G42, a leading AI company from Abu Dhabi, announced its upcoming expansion into India, aligning with its goal to be a frontrunner in the global AI industry.
Taking the wheel for this major move is Manu Kumar Jain, a formidable name in the consumer tech space. Jain is best recognized for his remarkable leadership roles, having previously built the largest smartphone company and one of India's most significant fashion e-commerce platforms. His new venture with G42 promises to re-define the boundaries of artificial intelligence in the country.
Jain expressed his enthusiasm on LinkedIn, stating, "After making significant strides in the smartphone and e-commerce arenas, I'm now gearing up for a thrilling journey with G42. It's a privilege to spearhead the birth of a new AI frontier in India. Artificial intelligence is revolutionizing every facet of our lives, presenting boundless possibilities. Our mission is to harness this transformative force to reshape India's technological landscape."
Born and bred in Abu Dhabi, but with an international operational footprint, G42 stands out as a proponent of AI's immense potential to augment human capacities and enrich lives. Their innovative approach aims not only to accelerate technological progress but also to venture into uncharted territories in search of groundbreaking solutions to societal challenges.
With India on its radar, G42's venture promises to be a game-changer, setting the stage for a transformative era in the world of artificial intelligence.