UAE
India Global Forum Explores Vast Opportunities in the Middle East & Africa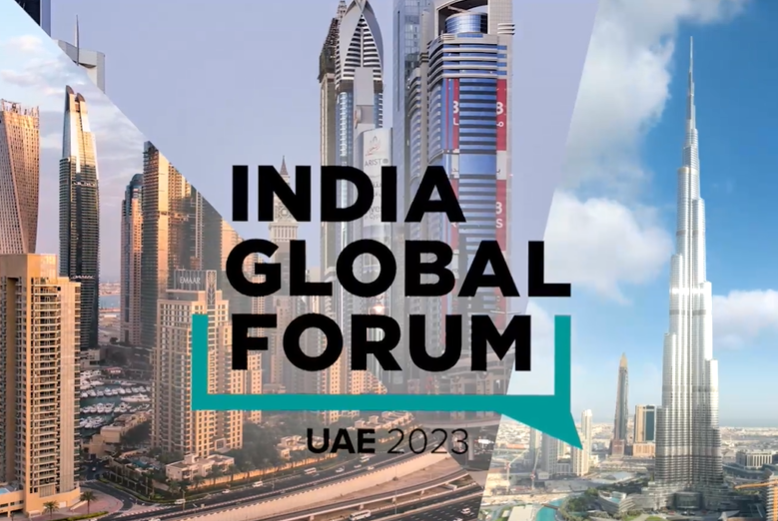 Dubai is set to host the IGF Middle East & Africa from November 26 to 29, 2023. Building on the achievements of the 2022 India Global Forum (IGF) UAE, which demonstrated the depth and scope of collaborations under the Partners for Global Impact initiative, this year's 3rd Annual IGF UAE aims to ignite ambitious goals and tap into boundless opportunities through its expanded Middle East & Africa program.
The event is structured around 12 captivating sessions, including the highly acclaimed Climate & Business, WomenIN, Young Leaders, and Founders & Funders Forums. In addition to these, there will be multiple exclusive business dialogues, offering invaluable networking prospects. Notably, the eve of COP 28 Gala Reception and Dinner promises to be a special highlight of the event.
Distinguished speakers from government and industry will grace the occasion, representing both India and the United Arab Emirates. These luminaries include Bhupender Yadav, Minister of Labour and Employment, Environment, Forest and Climate Change, Government of India; Dr. Rajeev Chandrasekhar, Minister of State - Ministry of Electronics & IT, Skill Development and Entrepreneurship, Government of India; Omar bin Sultan Al Olama, Minister of State for Artificial Intelligence, Digital Economy, and Remote Work Applications, Government of the United Arab Emirates; Amina Mohamed, Former Cabinet Secretary, Ministry of Sports, Culture & Heritage, Kenya; Patricia Scotland, Secretary-General, Commonwealth of Nations; Gauri Singh, Deputy Director-General, IRENA; Sachin Dev Duggal, Chief Wizard & Co-founder, Builder Ai; Falguni Nayar, Founder & CEO, Nykaa; Sima Ved, Founder & Chairwomen, Apparel Group; and Nikhil Kamath, Co-founder of Zerodha, True beacon, and Gruhas.