Trade
India Revisits Basmati Export Value; Arab Countries Dominate Imports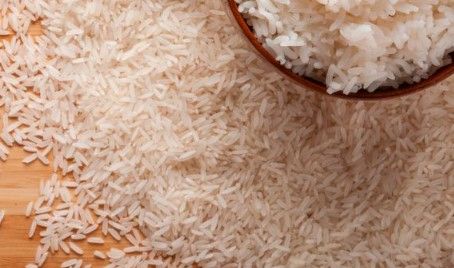 New Delhi, October 15, 2023 - In a bid to stabilize domestic rice prices and ensure sufficient availability for local consumers, the government introduced regulations on Basmati rice exports. Starting from August 25th, 2023, only contracts with a value of USD 1200 per MT or higher can be registered for the issuance of Registration – cum – Allocation Certificates (RCAC). This step was taken following credible reports of misclassification and illegal exports of non-basmati white rice, exports of which were banned from July 20th, 2023. Instances of non-basmati rice being exported under Basmati rice HS codes were noted.
However, as the new Basmati crop begins to arrive, resulting in a typical price drop, the Rice Exporter Associations have voiced concerns over the high FOB value hindering exports. Addressing these concerns, Indian Minister for Consumer Affairs, Food, and Public Distribution held discussions with basmati rice exporters. A review of the FOB price of contracts for RCAC issuance by APEDA is now actively being considered by the government. The current policy will remain in effect until a final decision is made.
Interestingly, Arab nations have expressed a pronounced preference for Indian Basmati rice. From January to July 2023, they accounted for a staggering 58% of India's total Basmati rice exports, as per data from the Ministry of Commerce. This points to the escalating significance of the Indian Basmati rice market to the Arab world. In monetary terms, out of the global exports from India amounting to $3.224 billion, $1.88 billion was directed to Arab countries.
Saudi Arabia leads the importers, with rice purchases worth $723 million, making up 38.5% of India's total Basmati rice exports to Arab nations. Iraq is next with $405 million or a 21.6% share, while the UAE and Yemen purchased Basmati rice worth $178 million (9.5%) and $159 million (8.4%), respectively.