Energy
Indian Union Minister Showcases India's Robust Energy Sector at ADIPEC 2023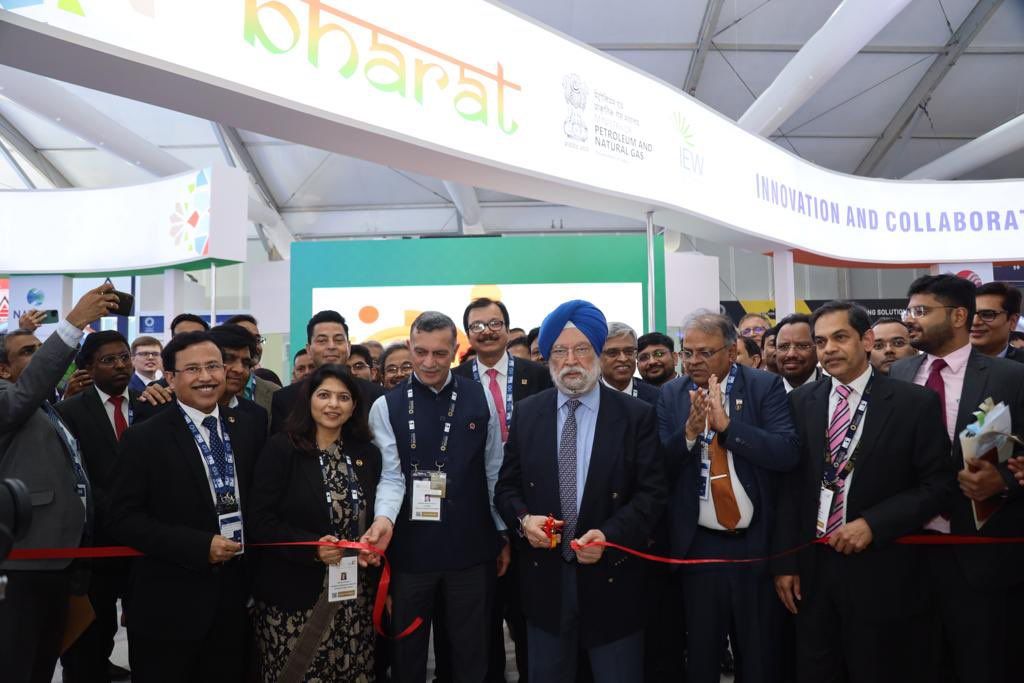 Abu Dhabi, October 2, 2023 - India's Union Minister of Petroleum and Natural Gas, Hardeep Singh Puri, inaugurated the Indian Pavilion at ADIPEC 2023, the world's premier energy industry gathering. The event, running from 2-5 October, is hosting over 2,200 exhibiting companies from 30 countries, addressing pressing energy challenges, advancing decarbonisation, and discussing the future of our energy systems.
The Indian Minister highlighted that, guided by Prime Minister Modi's leadership, India has become a pivotal hub for energy demand growth. A significant number of Indian energy firms, both big and small, public and private, are at ADIPEC showcasing India's burgeoning energy sector's potential.
Puri's visit to Abu Dhabi was marked by a series of high-profile meetings. He briefed Anders Opedal, CEO of Equinor, on the latest trends in energy, highlighting India's vast coastline as a lucrative spot for offshore wind projects. He further encouraged Equinor to bid for the 'no go' areas, which span 1 million sqkm and have recently been opened for exploration. India is poised to account for a staggering 25% of the global energy demand growth from 2020 to 2040.
Olivier Le Peuch, CEO of SLB, also met with the minister. The discussions revolved around leveraging SLB's expertise to bolster India's capacities in the Petroleum & Natural Gas sector. Potential collaborations between Schlumberger and Indian E&P companies were on the agenda, with emphasis on geological data analysis and marketing, as well as deeper involvement in oilfield services.
The Union Minister's discussions didn't end there. Interim CEO of BP, Murray Auchincloss, conversed with him about the evolving global energy landscape and the potential for augmenting BP's roles in both the upstream and downstream energy sectors in India.
Lastly, a pivotal meeting with Patrick Pouyanné, Chairman & CEO of Total Energies, revolved around fast-tracking the Mozambique project, which stands as India's most significant overseas energy investment. Puri also extended an invitation to Total Energies to bid for the aforementioned 'no go' exploration areas.
All these engagements underscore India's commitment to bolster its energy sector and its strategic collaborations with global industry leaders.