Visits
India's RuPay Partners with UAE's Al Etihad Payments for Domestic Card Scheme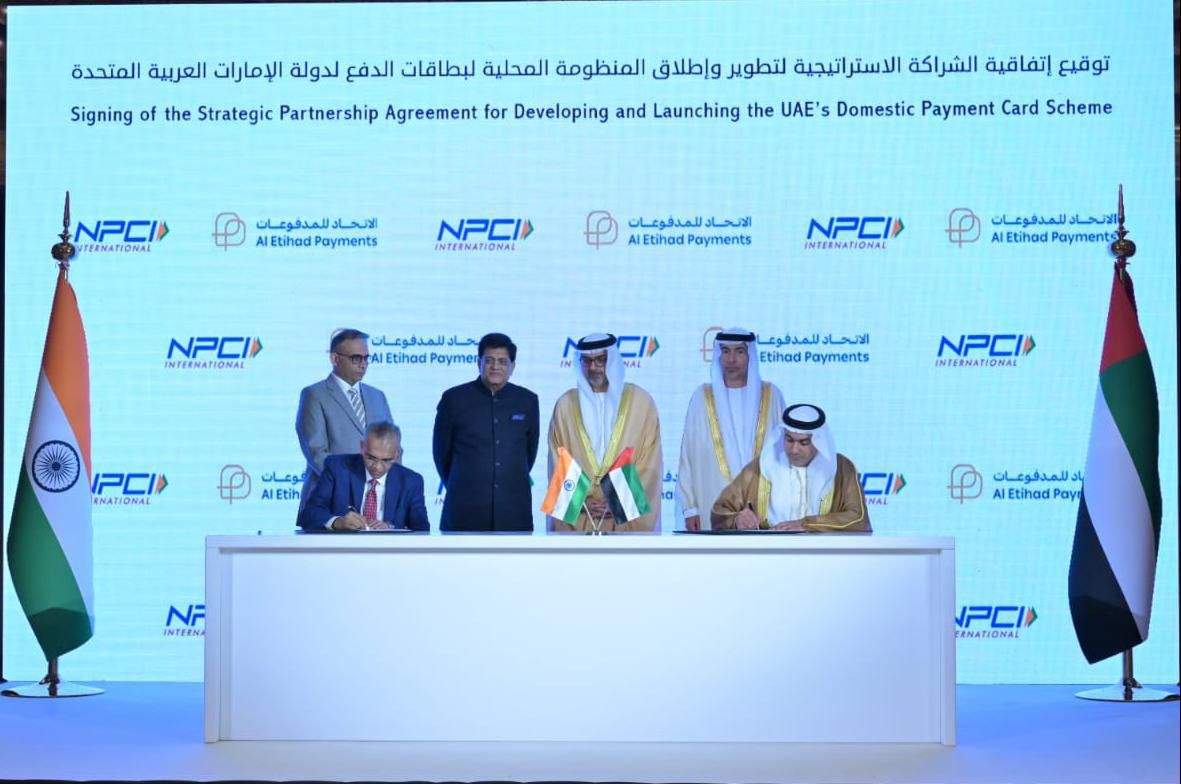 Abu Dhabi, October 5, 2023 - In a significant move towards bolstering digital payments, NPCI International Payments Limited (NIPL), an offshoot of India's National Payments Corporation of India (NPCI), has inked a landmark agreement with UAE's Al Etihad Payments (AEP). This collaboration aims to shape and propel UAE's national domestic card scheme. AEP functions under the purview of the Central Bank of UAE (CBUAE).
This joint venture promises a multitude of benefits for the UAE. Not only does it support the nation's ambition to lead in digitization and e-commerce, but it also amplifies financial inclusivity, offers diverse payment options, and streamlines payment costs. Ultimately, the objective is to reinforce the UAE's standing as a premier hub in the global payments domain.
The Domestic Card Scheme (DCS) by NIPL revolves around pivotal tenets like sovereignty, rapid market deployment, innovation, digital transformation, and autonomous strategy. Notably, the DCS features the acclaimed RuPay stack, supplemented with value-added services encompassing fraud monitoring and detailed analytics. Furthermore, NIPL will guide AEP in sculpting the operational framework for the domestic card initiative.
Originating in India, RuPay is celebrated as a secure and widely adopted card payment network. The card's diverse offerings span debit, credit, and prepaid categories. As of now, a staggering 750 million RuPay cards are in active use, accounting for a dominant 60% share of India's total card issuance.
A pivotal force behind this payment revolution is India's Digital Public Infrastructure (DPI), which merges digital identity, payment, and data exchange layers, creating a fintech storm in the country. With universal banking access, robust remote authentication via Aadhar, and pervasive internet access, India boasts the third-largest fintech ecosystem on the global map. The past half-decade has seen a whopping 367% surge in Indian users embracing digital transactions, with the active user count exceeding 340 million.