Investment
UAE based LuLu Group Unveils Mega Shopping Mall in Hyderabad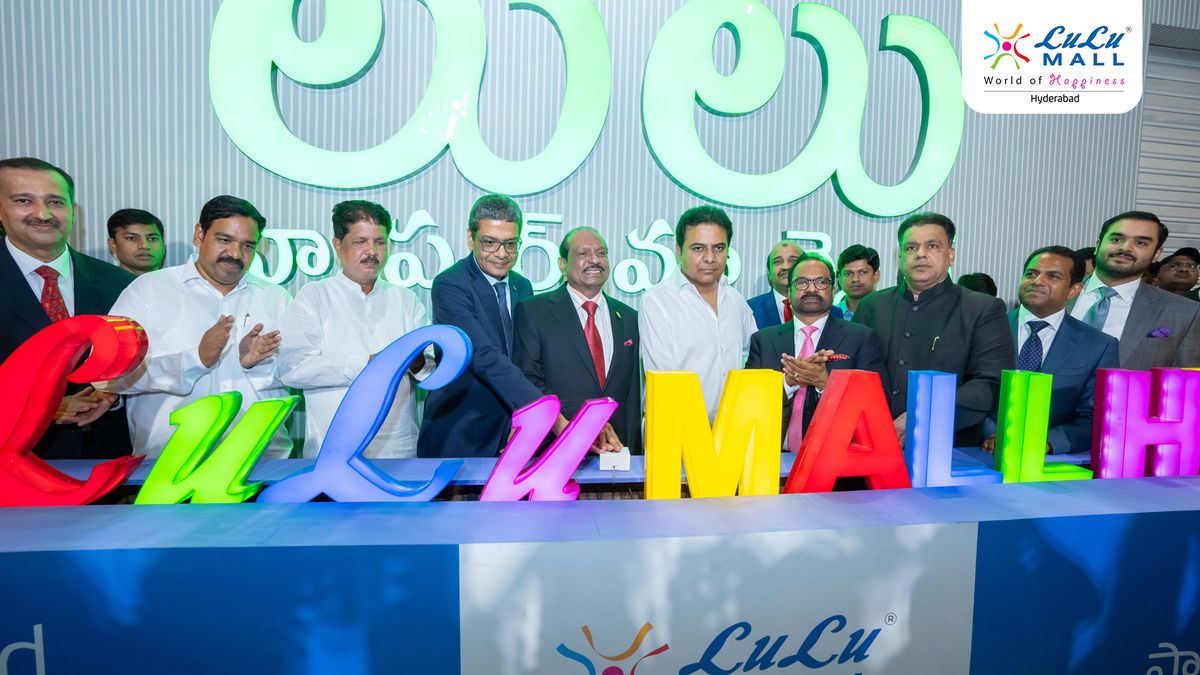 HYDERABAD, Sept 27, 2023 - LuLu Group, the renowned UAE-based retail giant, has broadened its footprint in India by inaugurating a colossal shopping mall in Hyderabad.
The Chairman and Managing Director of Lulu Group International, Mr. Yusuff Ali, remarked during the launch that the company has earmarked an investment of Rs. 3,500 crores over the coming three years. This will fund a destination shopping mall, mini malls, an agricultural sourcing and processing hub aimed at boosting 100% exports, and the promotion of local Telangana products domestically and internationally.
M. A. Yusuff Ali expressed his gratitude to Minister KTR, recalling their meeting at the World Economic Forum in Davos. He lauded the Minister's relentless efforts and dedication towards attracting investments to the state.
Located in KPHB, Asia's largest residential colony, and in close proximity to Hitec City, Lulu Mall Hyderabad spans 5 lakh square feet, showcasing six shopping levels and four dedicated parking tiers. Its diverse offerings range from an international cinema experience by Cinepolis with a seating capacity of 1,400, a state-of-the-art spa, and a vast food court that houses 15 multi-cuisine outlets and six restaurants.
Notably, the mall introduces two premier attractions to Telangana: the expansive LuLu Hypermarket, sprawling over 2 lakh square feet, touted as Hyderabad's largest, and Funtura, an entertainment hotspot occupying 20,000 square feet, boasting 75 distinctive rides for both adults and children.
Ensuring optimal parking convenience, the mall can accommodate 1,000 cars and 900 bikes.
Lulu Mall Hyderabad is set to redefine retail with over 80 national and international brands gracing its corridors, including household names like Starbucks, GAP, Levis, Puma, Tissot, and Nykaa on Trend among others.
This strategic move by LuLu Group further cements its position in the retail landscape, promising a unique blend of shopping and entertainment for Hyderabad's residents and visitors.